Cardif Lux Vie has announced the appointment of Christian Gibot as its CEO with effect from 1 December 2019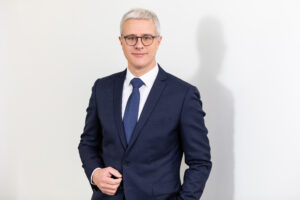 A graduate of Ecole Polytechnique Paris (2000) and alumnus of Saïd Business School Oxford (2004), Christian Gibot began his career in 2005 as an actuary in the Life Insurance Technical Division of Axa France, where he subsequently headed the actuarial team. In 2008 he joined Caisse des Dépôts as an advisor on economic and financial affairs in the Chief Executive's Office, before being appointed Technical Director for France with CNP Assurances in 2011. Christian Gibot moved to BNP Paribas Cardif in 2015, taking up a position as the company's Actuarial Director for savings products and ALM.
A former auditor of IHEE (Institut des Hautes Etudes de l'Entreprise) and a former student on the Executive MBA course at CHEA (Centre des Hautes Etudes d'Assurances), Gibot is also a member and board member of the Institute of Actuaries, and was Vice-Chairman from 2018 to 2019.
As CEO of Cardif Lux Vie, Christian Gibot will be responsible for developing the company's activities in Luxembourg and its other markets (France, Italy, Belgium, UK, Spain, Portugal).
"I look forward to tackling the challenges that my new position at Cardif Lux Vie brings, namely the development of our activities with a greater focus than ever before on the quality of service that we offer to our customers and partners. I will also be continuing with our initiatives aimed at making Cardif Lux Vie a company that is focused on the human aspect and on having a positive impact on our environment," explains Christian Gibot.
After 5 years as CEO of Cardif Lux Vie, Jacques Faveyrol will be responsible as of 1st January 2020 for
BNP Paribas Cardif in the Nordic countries.
About Cardif Lux Vie
Cardif Lux Vie is a Luxembourg life insurance company positioned among the major players in the market. Committed to its clients, partners and employees, the company provides high-quality solutions and services that contribute to sustainable and responsible growth.
In Luxembourg and the Greater Luxembourg Region, Cardif Lux Vie provides bancassurance and brokerage networks with high-value-added life insurance savings, retirement and protection insurance solutions for private individuals and professionals.
For high net worth clients active internationally, the company develops bespoke and sustainable open-architecture offers through an extensive network of first-class partners. Harnessing a comprehensive range of wealth engineering tools, Cardif Lux Vie's planning solutions support clients and partners over the long term.
Press contact – Cardif Lux Vie
Emilie Sansonetti                        +352 26 214 5521                      emilie.sansonetti@cardifluxvie.lu
Press contacts – BGL BNP Paribas
Eliane Thines                              +352 42 42-62 64                       eliane.thines@bgl.lu
Corinne Thill                              +352 42 42-30 85                       corinne.thill@bgl.lu
Cardif Lux Vie strengthens its Wealth Management sales team: Pierre-Jean Roïz as International Markets Manager at the Swiss Representative Office (Geneva) and Marco Visocchi as French Market Manager.
In his new role as French Market Manager, Mr Visocchi will be responsible for monitoring and developing partnerships on the French market.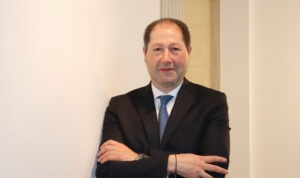 Mr Visocchi graduated from HEC Liège in Business and Managerial Economics and began his career at BRED Banque Populaire, where he managed the portfolios of French clients. Since 1996, he has specialised as a private banker and asset manager, first at BNP Paribas and then at Hottinger & Cie SA in Luxembourg. He joined the BNP Paribas Group in 2000 as Development Manager at BNP Paribas Personal Finance, before moving to Investlife Luxembourg (now Cardif Lux Vie) as International Markets Manager. Most recently, Mr Visocchi occupied the post of Head of Development for Domiciled Companies at BGL BNP Paribas.
Pierre-Jean Roïz is now responsible for developing and monitoring partnerships in Switzerland, reporting to Juan-José Rodríguez-García, Director of the Representative Office in Switzerland.
Mr Roïz holds a Master's degree in Asset Management from the University of Auvergne (Clermont-Ferrand I) and a Master's degree in Corporate Finance from IAE Toulouse. He began his career as a private banker at Monte Paschi Banque. In 2013, he joined Banque Privée Edmond de Rothschild Europe in Luxembourg as an asset manager within the Group's high-end retail life insurance brokerage structure. He joined Swiss Life International in 2014, first as a Sales Executive in Luxembourg and then as Sales Director in Geneva.
"I am delighted to welcome new talent to Cardif Lux Vie's Wealth Management sales team with the arrival of Marco and Pierre-Jean. Their experience in international life insurance and their expertise with high net worth individuals are valuable assets as far as the company's development strategy is concerned," says Carlo Cocuzzoli, Director of Wealth Management and a member of the Cardif Lux Vie Executive Committee.
The BNP Paribas Group in Luxembourg has been awarded for the 4th time the prestigious
"Top Employer Luxembourg" certification for outstanding working conditions.
Every year the Top Employers Institute, a globally renowned independent organisation, certifies companies providing excellent working conditions that foster employees' personal development. This year, following an assessment by an independent auditor, the BNP Paribas Group in Luxembourg once again received this distinction. For the sixth year in a row, BNP Paribas has also received the "Top Employers Europe" label, with certification for 6 countries: Belgium, France, Italy, Luxembourg, Poland and Turkey.
In Luxembourg, particularly high marks were awarded for three of the audit criteria which even improved compared to 2018: integration of new staff, workforce planning as well as management and leadership development.
Commenting, Louis de Looz, Head of Human Resources at the BNP Paribas Group in Luxembourg, said: "We are proud to confirm our status as Top Employer for the fourth year in a row. This award reflects our commitment to acting as a responsible employer. It also recognises how we consistently strive to offer our staff many varied opportunities to learn and grow within an exemplary working environment that prizes respect and team spirit. We believe that happy employees make happy clients. As such, we want all of our staff to have a positive experience of working with us and for our clients."
Being the bank for a changing world means focusing on the future, readying ourselves for the challenges that lie ahead, and being a driver of innovation. That is why the BNP Paribas Group in Luxembourg seeks to provide employees with a superior working environment that is open and inspiring and that allows everybody to play their part in the process of change.
About Top Employers
This label, which was created in 1991, has developed the most widely recognised HR research and certification methodology in the world for identifying and certifying employers that provide their employees with the best working conditions. This certification rewards employers that provide their employees with optimal working conditions and HR practices in concrete terms. The attractiveness of HR policies is assessed on the basis of research carried out by the Top Employers Institute, which is present in 115 countries and has created a community of 1,382 Top Employers. The methodology used is adapted to each country and developed in close cooperation with a local panel of HR experts and other selected partners. All aspects of HR management – including in particular pay policy, working conditions, benefits, corporate culture, training and career development, career opportunities, etc. – are examined in detail.
About BGL BNP Paribas
BGL BNP Paribas (www.bgl.lu) is one of the largest banks in Luxembourg and part of the BNP Paribas Group. It offers an especially wide range of financial products and bancassurance solutions to individuals, professionals, businesses and private banking clients. At end 2017, the BNP Paribas Group employed around 3,700 people in Luxembourg, of which 2,379 at BGL BNP Paribas.
In 2018, BGL BNP Paribas was named "Bank of the Year" in Luxembourg by The Banker and "Best Bank in Luxembourg" for the third year in a row by Euromoney.
About BNP Paribas
BNP Paribas is a leading bank in Europe with an international reach. It has a presence in 73 countries, with more than 196,000 employees, including more than 149,000 in Europe. The Group has key positions in its three main activities: Domestic Markets and International Financial Services (whose retail-banking networks and financial services are covered by Retail Banking & Services) and Corporate & Institutional Banking, which serves two client franchises: corporate clients and institutional investors. The Group helps all its clients (individuals, community associations, entrepreneurs, SMEs, corporates and institutional clients) to realise their projects through solutions spanning financing, investment, savings and protection insurance.
In Europe, the Group has four domestic markets (Belgium, France, Italy and Luxembourg) and BNP Paribas Personal Finance is the European leader in consumer lending.
BNP Paribas is rolling out its integrated retail-banking model in Mediterranean countries, in Turkey, in Eastern Europe and a large network in the western part of the United States. In its Corporate & Institutional Banking and International Financial Services activities, BNP Paribas also enjoys top positions in Europe, a strong presence in the Americas as well as a solid and fast-growing business in Asia-Pacific.
Press contacts:
Eliane Thines                         +352 42 42-62 64               eliane.thines@bgl.lu
Corinne Thill                          +352 42 42-30 85               corinne.thill@bgl.lu